Who Says You Can't Sing at a Book Release Party?
February 2nd, 2012
On Tuesday, January 31, Well&Often celebrated the release of The Letter All Your Friends Have Written You, with a party at Housing Works Bookstore Cafe in New York City. Caits and Tishon, accompanied by a few their friends, gave the audience a truly special evening of poetry and music.
There were tears, laughter, hand clapping, foot stomping, and not one, but two songs in which the crowd joined in for a remarkably on-key sing-along. It must be true that all New Yorkers have a musical laying dormant inside.
Special guests included muMs and Aurora, Safia Elhillo, Elana Bell, Ocean Vuong, Katie Mullins, Deidre Muro (of Savoir Adore), and Tishon's 4th grade teacher, Mrs. Fried, who made him write his first poem ever.
Half of all book sales from the event was donated to Housing Works, whose mission is to end the dual crises of homelessness and AIDS.
Check out these photos taken by Kain Productions: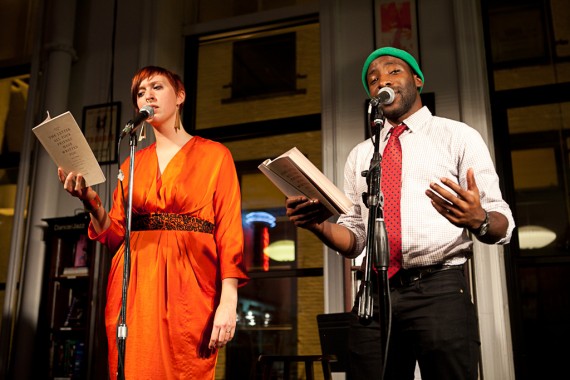 Caits and Tishon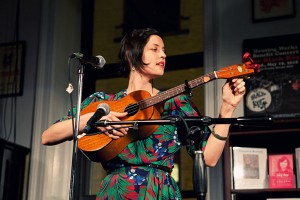 Katie Mullins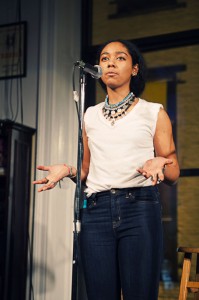 Safia Elhillo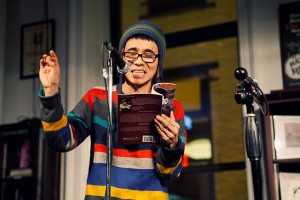 Ocean Vuong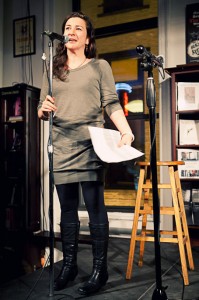 Elana Bell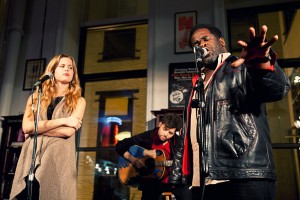 muMs and Aurora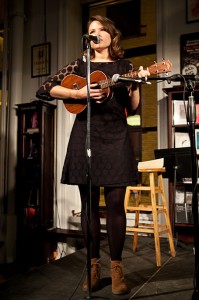 Deidre Muro